Washing the cloth diapers today! Finally! lol
Got in the last shipment of diapers in. Bought 12 (+1 was free).
These were the ones I've been waiting for... except they were supposed to have a lot more fabric options, but I think I read that they were made in the wrong size so they only had the black available along w/ the purple ones that they didn't list.
So I just got 5 black and 7 of the purples.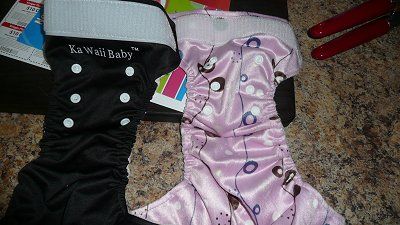 Anywho...
I'm washing the microfiber diapers first. Going to wash them probably about 3 times to make sure all of the chemicals and whatnot are off and that they're absorbant.
I just hope I'm doing it correctly lol.
Then I'll do the bamboos. I may put that off until tomorrow since I don't think you're supposed to dry the covers in the dryer. Don't have a rack or anything to line dry so have very limited room to dry everything.
But WOO for getting it started!!
____
Took down the tower of diapers and there was a surprise in there!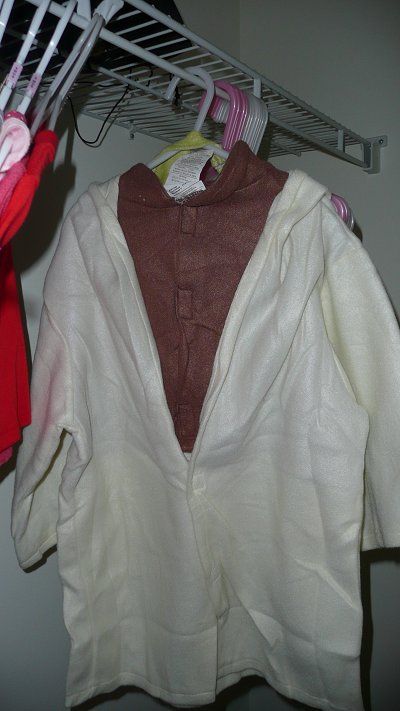 It's a little jedi yoda costume!! It's pretty big so don't expect her to wear it any time soon lol. But still... awesome and adorable! hehe
I took all of the disposables and put them in a bottom drawer. Lots of diapers that won't go to waste.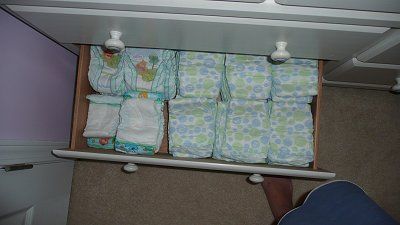 But like I said in previous post.... I hope no one else buys us any more, but I'm sure someone will. *shrugs*
____
Just feeling good to finally be getting the finishing touches done. I don't want to be caught unprepared in case she decides to come a little early so this really eases some anxiety I've been having.