One year ago today... I got the shock of my life after going through another early miscarriage.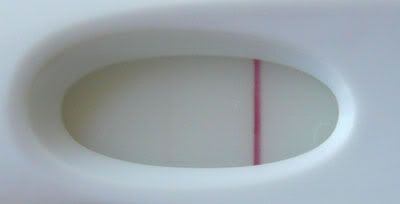 I remember the excitement and the terror that came along with that faint faint line like it was yesterday.
Gosh.... it's still so hard to believe that this FINALLY happened for us and so unexpectedly too.
I always read those "We got pregnant when on a break" posts and I'd scoff or snicker and think how lucky they were. Never did I imagine that I'd be one of them.
Seems like just yesterday, but also like an eternity has passed.
I just got done writing future Zoe a letter. Plan on writing a lot more of those as she grows and as her personality develops. I can't wait.
I'll tell her that to celebrate this very special day... she decided it was a good idea to wake up at 3am and not go back to sleep until 4:30 :P It's all good though even though I couldn't really get back to sleep.
____
Oh and I almost forgot.
Almost no bewb pain this morning. That was kinda surprising, but eh not really.
At least it shouldn't take long for my milk to dry up... hopefully with as little pain as possible.