DH and I went shopping yesterday for a good chunk of the remaining baby stuff we'd like to have. WOO!
Before I post photos. DH can't say ANYTHING to me when it comes to buying baby stuff. Sure, he doesn't go out of his way to look at baby stuff online, but once in a store... he's just as bad if not worse than I am. lol
I think it's adorable, and he's already spoiling this little girl hehe
First, the Buy Buy Baby store stuff....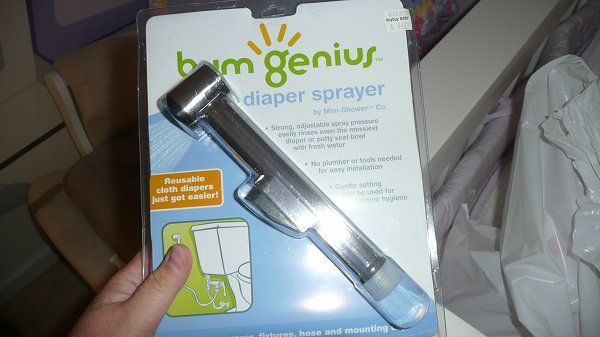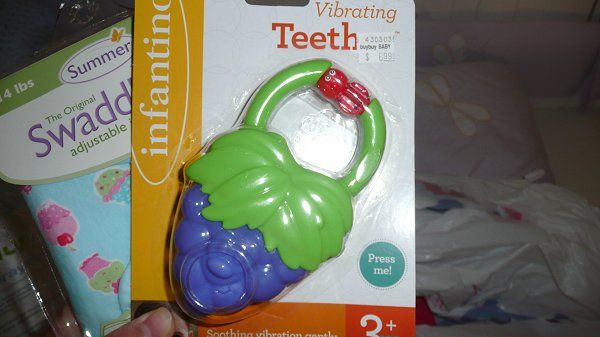 We have a 12m shirt in this, but they had onesies as well and of course both of us had to snatch one up ;)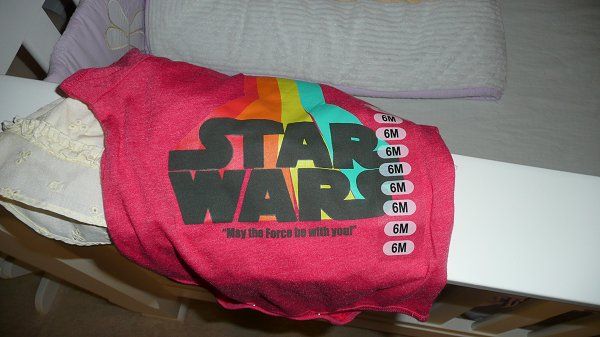 Adorable baby dragon toy! This is year of the dragon so it seemed fitting.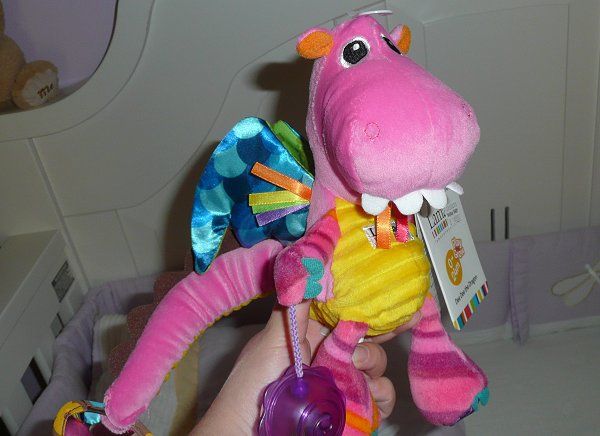 DH's diaper bag. Think it's Diaper Dude brand? DH picked it out himself hehe. Dunno why but just think that's adorable of him!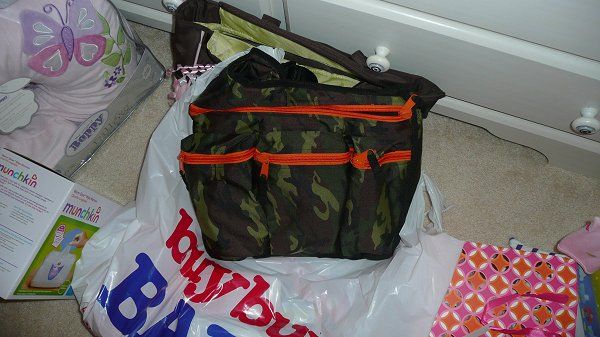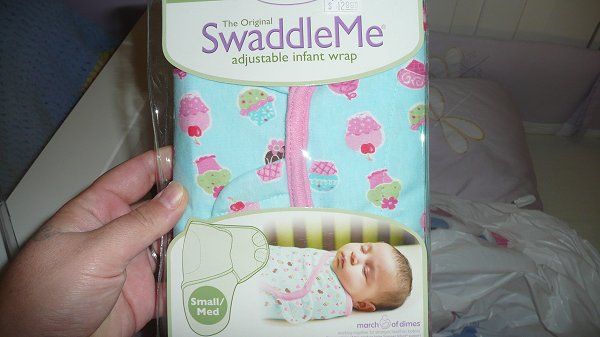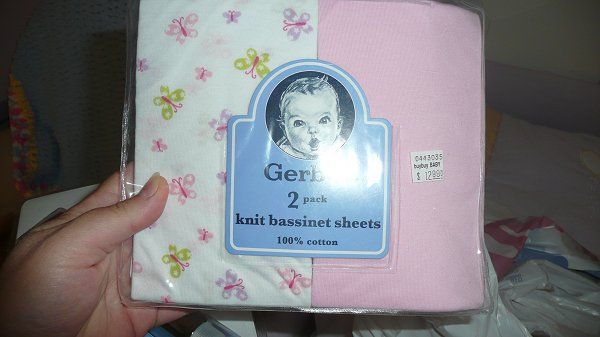 We also bought a few 99c hats for Zoe and SiL's girl. No photos of those b/c I'm too lazy to get any :P
We then hit up Target.
I HATE the Target near us b/c they never restock their baby stuff and yep, this time was no different. Didn't get nearly as much as we were hoping but oh well.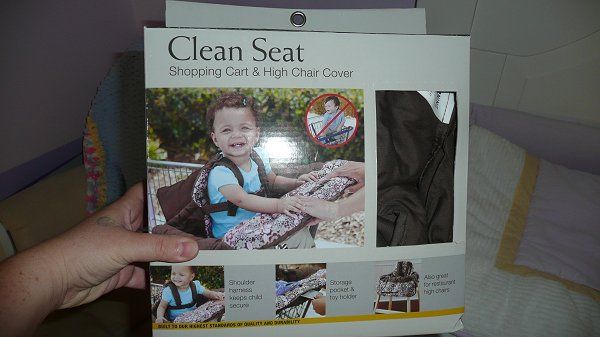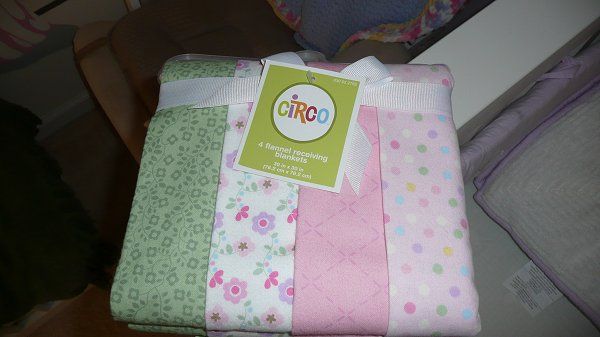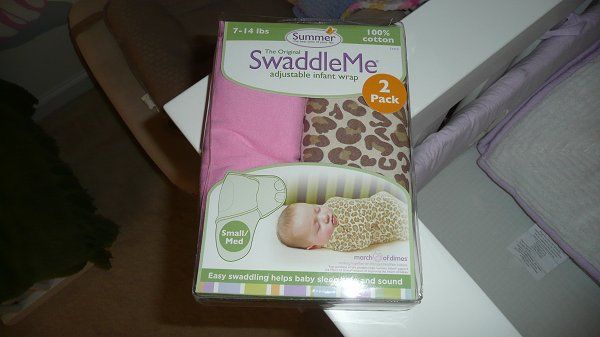 Splurged a little on the boppy pillow. I had it picked out for a while and of course it's one of the more expensive ones :P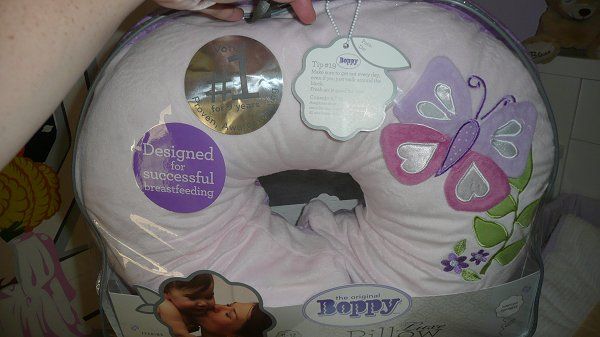 And the little play mat thing that's sitting in the closet :)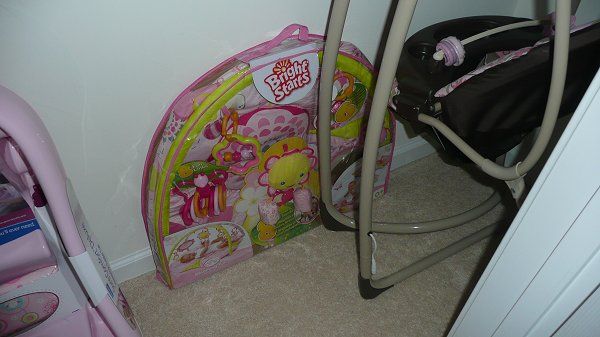 We would've gotten A LOT more crib sheets but they didn't have any of the ones I wanted in stock. Bastards.
We still have to get the baby monitor and at least 4 more crib sheets. We also bought more baby wipes and some lanolen(sp?) cream from the grocery store.
So overall, we're good but just have a few more things to purchase.
____
During that long ass class on Sat... learned that when I'm admitted to the hospital... I can't eat OR drink anything. WTH??
Ice chips apparently are the only thing. Not sure how that's ok, but I can't have some regular water? Whatever though.
DH bought himself some snacks to take along. Just a variety pack of crackers and I think we'll probably pick up some more stuff tomorrow at the health food place.
____
Erm what else what else..... DH installed the car seat. Going to take it in tomorrow to make sure it's in there right.... well if the person I called ever calls back. If not, then I'll ring up someone else. Apparently the coroner's office inspects car seats. How morbid is that??
____
That's it for now.... only because my brain just farted everything out and I can't remember what else I wanted to ramble on about.