Here's the OPK I just took.
It's a little darker than the photo shows.
Surprised by how dark it turned out. Nowhere near to being a + but hopefully it's a start to a +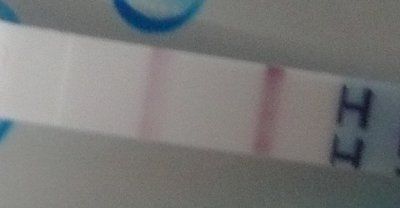 While I'm not super optimistic that this cycle will end up being anything other than another anovulatory cycle, I'm still getting my hopes up for it.